Message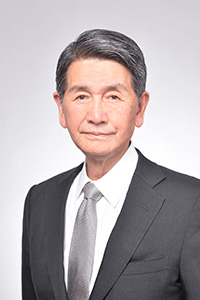 The Japan Trademark Association was established in November 1988 and has been active in a variety of fields for more than 30 years.
 During this time, with the increase in international trade and the development of Internet technology, many new models of trade have been created, the business environment has changed significantly, and with this, the trademark system has experienced a major transition.
 In the midst of these changes, the Japan Trademark Association has made great contributions to the development of trademark practice in Japan, such as by providing useful suggestions based on the experiences of its members.
 We will continue to investigate, study, and make proposals for the establishment of a better trademark system, as well as communicate with our members to promote the development of the association.
Toshiaki Iimura
President of Japan Trademark Association