Message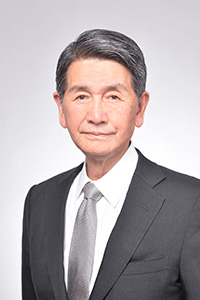 JTA was established one month before the start of the Heisei Era, and has existed for 28 years as the Heisei Era continues.
During that time, JTA has stated opinions on trademark system revisions, such as service mark and international classification (1992), multiple class application, 3D mark and renewal (1997), Madrid Protocol (2002), regionally based collective trademark (2006), retail service mark (2007), and non-traditional mark (2015), etc. and we are proud to have contributed to the development of the trademark system.
Hereafter, we plan to continue conducting surveys and research and proposals to build a better trademark system while confirming the ideal stance, wishing to further develop a system that corresponds to the needs of a trading society and changes of international trade, and enhance member mutual cooperation and the JTA development.
Harumi Matsuda
President of Japan Trademark Association